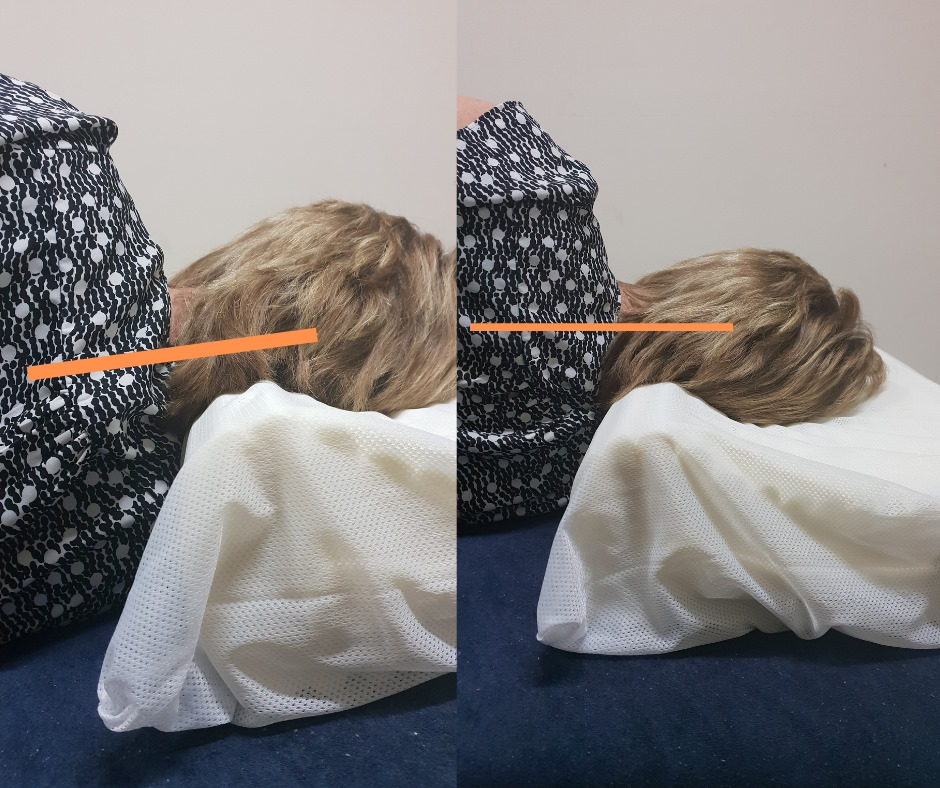 IS YOUR PILLOW CAUSING YOU HEADACHES?
Are you suffering from restless sleep?  Finding it difficult to fall asleep due to discomfort?  Or are you waking with a headache and stiff neck that stays with you all day?
Then maybe it's time for a new pillow!
Just like proper footwear is a recommendation to correct incorrect ankle and lower limb alignment, correct pillows and pillow height are necessary to assist in decreasing/managing neck and shoulder pain or stiffness.
I personally have found that when a patient is experiencing pain or discomfort when they wake up – particularly the upper body region- how they are positioned during their sleep is a major contributor.
When we lie down to sleep the one thing we look for is what's called a neutral spine.  Your pillow and mattress are vital in achieving this, but let's concentrate on the Pillow for now.
Here's a quick tip!
When lying on your pillow in any which way, you don't want the pillow to be too high that it causes your neck to be on stretch (which can sometimes be excessive) and alternatively, you don't want the pillow to be too low either.  Too low causes one side of the neck region to "squash" and also our shoulder will roll in (which is another kettle of fish altogether for another blog).  Some people will also find the need to 'bunch up' their pillow underneath them to create more height and end up sleeping with their arm or hand underneath their head.  This is where symptoms start to creep down to the arm and hands.
Now if you're sitting there nodding your head and thinking to yourself, yes that's me!  It doesn't necessarily mean that you need a brand new expensive pillow, the pillow you have may be right but your posture may just need fine tuning.  However, having a pillow at the correct height can take all the hard work out of retraining the posture.
Not sure where to start with your pillow?
Fear not!  The practitioners at MyoSports offer a complimentary pillow assessment to help check over the pillow you have and also point you in the right direction with options that may be more suited for you and achieve that neutral spine.
Don't suffer one more night of restless sleep, let us know how we can help you get the sleep you've been searching for.