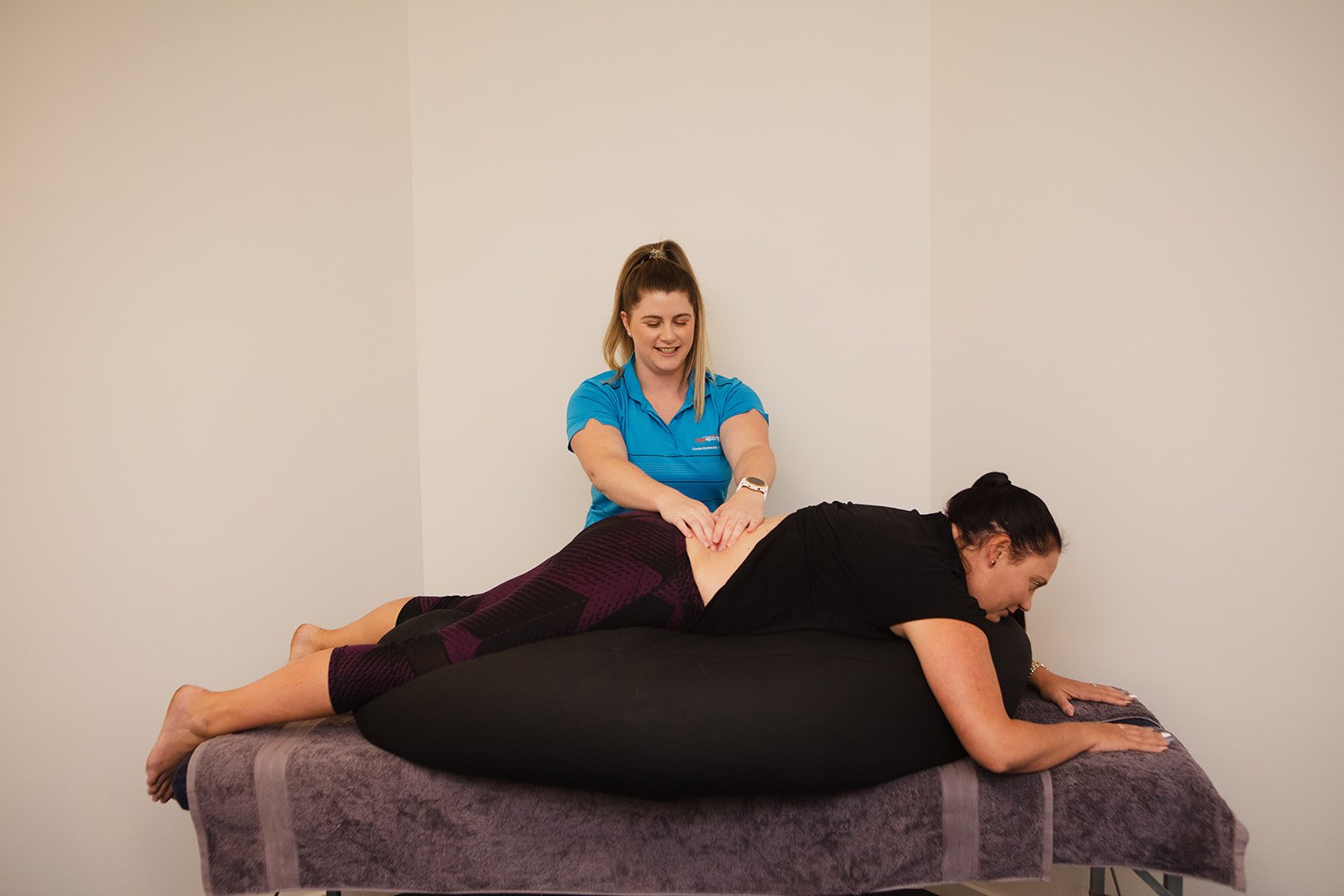 Pregnancy can be one of the most beautiful times in a woman's life, that natural glow that emanates from her as a miracle is being made. Whilst pregnancy can be this way, with the changes that occur, for many there are other things that may come from this time in their life, such as general fatigue, back pain, cramps and pelvic pain to name a few. The great thing about Myotherapy is that the assessment and treatment we can perform can be beneficial for someone experiencing the pain and discomfort that may arise because of pregnancy.
So, what specifically can Clinical Myotherapist assist with?
– Pelvic girdle pain and instability
– Back pain
– Nerve Pain, particularly down the leg
– Generalised overall pain from low back to the neck region (as the posture changes with the growing baby)
– Advice and education on proper pre-& post-natal exercise routine and techniques.
– Cramping
– Releasing those swollen and tired feet!!!!!
We provide a thorough assessment and use gentle to firm hands on techniques, as well as applying and fitting therapeutic aids to assist in pain relief and structural support to the pelvis, spine and your growing tummy.
Ask us about our complimentary tubigrip fittings to help prevent too much abdominal separation!
With all this in mind the effects and benefits that Myotherapy may produce for you are; improved rest, reduced pain, improved movement, promotion of relaxation and better-quality sleep which allows you to function optimally throughout this time, essential for creating your bundle of joy!